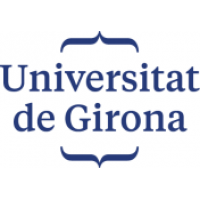 Universitat de Girona
Technology Transfer Office
Spain · Girona | BASIC
About Universitat de Girona
The University of Girona (UdG) by means of its Research & Technology Transfer Office (TTO) provides services to 117 research groups, 42 of which have been recognized as Consolidated Research Group of Catalonia and 4 among them have been incorporated into the TECNIO network, the top Catalonia's Government excellence research network.
Research areas
Organic Substances
Filtration and Membrane Processes
Cytology, Cancerology, Oncology
Medical Research
Pharmaceutical Products / Drugs
and 10 more
Organization Website

Organization Type

Technology Transfer Office

Founded

Headquarters
Publications (5)
Start collaborating!
We are currently seeking best-in-class collaboration partners for the postings listed below. You can respond to current opportunities by browsing the listed entries. We do want to invite you to cooperate with us so please contact us through the available template and we will get in contact with you. Please provide as much detailed information as possible in order to facilitate the engagement process.
Contact Person